Raven Competition 2010 › Results › Day 6 › 27.02.2010
Practise Day ÷ Day 1 ÷ Day 2 ÷ Day 3 ÷ Day 4 ÷ Day 5 ÷ Day 6 ÷ Overall Results
| | | | | | | | | | | | |
| --- | --- | --- | --- | --- | --- | --- | --- | --- | --- | --- | --- |
| # | | PILOT | CN | RN | PLANE | DISTANCE | TIME | SPEED | PEN | SCORE | IGC |
| 01 | | Erik Praznovsky | 3P | OM-ERYC | Discus2 | 247.83 km | 02:00:11 | 123.7 km/h | 0 | 1000 | |
| 02 | | Radek Mica | RM | OK-5417 | LS8 | 247.83 km | 02:00:36 | 123.3 km/h | 0 | 996 | |
| 02 | | Martin Semrad | MSE | OK-DAR | Discus2 | 247.83 km | 02:00:36 | 123.3 km/h | 0 | 996 | |
| 04 | | Horst Jahnke | DHJ | D-2056 | Discus2 | 247.83 km | 02:01:03 | 122.8 km/h | 0 | 992 | |
| 05 | | Piotr Raczynski | PIT | SP-2901 | Discus2 | 247.83 km | 02:02:49 | 121.1 km/h | 0 | 977 | |
| 06 | | Tomasz Siejek | GD5 | SP-0055 | Discus2 | 247.83 km | 02:06:30 | 117.5 km/h | 0 | 947 | |
| 07 | | Norbert Kiss | CN | HA-1974 | LS8 | 247.83 km | 02:12:29 | 112.2 km/h | 0 | 901 | |
| 08 | | Vladimir Sohr | XX | OK-ALF | Discus2 | 247.83 km | 02:12:48 | 112 km/h | 0 | 899 | |
| 09 | | Tomasz Lubera | ANT | SP-2616 | Discus2 | 247.83 km | 02:13:04 | 111.7 km/h | 0 | 897 | |
| 10 | | P Geza | GP9 | HA-PG | Discus2 | 247.83 km | 02:14:53 | 110.2 km/h | 0 | 884 | |
| 11 | | Robert Cizkovsky | ROB | OK-6508 | Discus2 | 247.83 km | 02:17:35 | 108.1 km/h | 1 | 864 | |
| 12 | | Antal Szucs | SIR | SIRALY | Discus2 | 247.83 km | 02:18:25 | 107.4 km/h | 0 | 860 | |
| 13 | | Dmitriy Balykin | BAD | CHARON | ASW28 | 247.83 km | 02:22:59 | 104 km/h | 0 | 830 | |
| 14 | | Ladislav Cervinka | LAD | OK-1979 | ASW28 | 247.83 km | 02:38:58 | 93.5 km/h | 0 | 740 | |
| 15 | | Rostislav Broz | YA | OK-6301 | Discus2 | 247.83 km | 02:45:03 | 90.1 km/h | 1 | 709 | |
| 16 | | Helmut Kuenne | F9 | D-2318 | LS8 | 197.67 km | | | 0 | 514 | |
| 17 | | Sandor Laurinyecz | LS | HA-4483 | LS8 | 197.37 km | | | 0 | 513 | |
| 18 | | Frantisek Jilek | WEX | WEX | Discus2 | 110.99 km | | | 0 | 289 | |
| 19 | | Henryk Piekos | HPO | SP-3468 | Discus2 | 110.77 km | | | 0 | 288 | |
| 20 | | Brano Ziak | BZ | BRANO | LS8 | 77.52 km | | | 0 | 202 | |
| 21 | | Jack Hart | JH | N1123W | LS8 | 247.8 km | 02:27:01 | 101.1 km/h | 0 | 0 | |
| 22 | | Janusz Zak | JAZ | SP-1954 | Discus2 | 206.1 km | | | 0 | 0 | |
| 23 | | Daniel Galuszka | 3Y | SP-3049 | Discus2 | 197.7 km | | | 0 | 0 | |
| 24 | | Sebastian Kedziora | DC | PREZES | Discus2 | 111.4 km | | | 0 | 0 | |
| 25 | | Petr Plinta | 7T | OK-0357 | LS8 | 75 km | | | 0 | 0 | |
| 26 | | Jarmo Karjalainen | JKK | OH-HML | LS8 | 24.5 km | | | 0 | 0 | |
| 27 | | Norbert Karolyi | NK1 | OM-M312 | ASW28 | 191.53 km | | | 0 | 0 | |
| 28 | | Jan Valasek | JAV | OK-MOLE | ASW28 | 171.39 km | | | 0 | 0 | |
| 29 | | Andrzej Czop | CIA | SP-3043 | Discus2 | 151.3 km | | | 0 | 0 | |
| 30 | | Petr Lukasek | LU | OK-1818 | LS8 | 66.42 km | | | 4 | 0 | |

Download IGC files (all pilots in one ZIP file) | Detailed results (mCR, mIAS, nLift, Detour%...)
Briefing › Day 6 › 27.02.2010 › 20:00 CET › sobota/saturday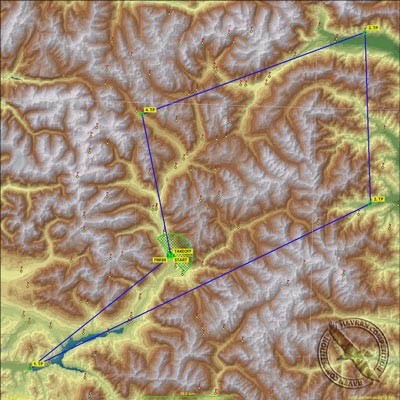 Server:Raven Competition 2010
Password:
Date:27.02.2010
Time:20:00 CET (19:00 UTC)
Join time:30 min.
---
Landscape:Provence 1.30
Plane class:Standard
Task type:Racing
Start time:12:00:00
Condor date:26.07.2009
Start alt:max. 2100 m
---
TakeOff:St Crépin
Start:St Crépin
1. TP:Espinasses
2. TP:Villar Pellice C
3. TP:Bussoleno Stazio
4. TP:Monetier Allemon
Finish:St Crépin
Distance:247.8 km
---
Cloudflying not allowed! Circeling in the direction of climb is determined by the first glider in thermal. If you have doubts about the circeling direction, ask in the chat. Please fly safe, good luck to all pilots.
---

Download Flightplan (FPL file)